Tolu Akinyemi (@poetolu) Rovingheights Books, GTBank, Youread initiative Book Reading
I WILL FIND YOU by TOLU AKINYEMI @POETOLU
When You Are Single (Poetry by Tolu Akinyemi @poetolu)
I WILL FIND YOU -TOLU AKINYEMI (@POETOLU)
Hard Things - Poetry by Tolu Akinyemi (@poetolu)
Time! (Tolu Akinyemi- @poetolu)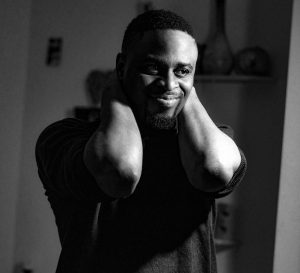 Tolu' Akinyemi was born in Akure, the sleepy capital city of Ondo State, Nigeria. He studied at the Federal University of Technology Akure, Nigeria, and then at the University of Greenwich, London.
His Poetry was short-listed in Verses From The Sun (2012); An Association of Nigerian Authors, Anthology, A Way With Words (2014); A Great British Write Off Anthology, The Big Society; A poetry stage play written for The Stephen Lawrence Charitable Trust, London, and The Greenwich-Lewisham Young People's Theatre. His writings have also appeared on other printed and online outlets.
You can find Tolu on Instagram, Facebook and Twitter (@poetolu). He believes in 'The Big Bang Theory' TV Show, Google and Jesus. Tolu currently lives in London, England.