 'Your Father Walks Like A Crab'
is the first book in the 'Poetry for people who hate poetry' series. It is fresh, vivid, whimsical, somewhat cheeky and sprinkled with wit and humour. It is about relationships: familial, platonic or romantic, and also general day to day experiences and observations of the poet. In a good way, this book contains the kind of poetry that you most likely haven't read before.
Page count: 208   Publisher: Strange Ideas UK

If you make me fall in love with you
Please don't say you were not warned
For as I fall, I'll break some bones
Lame in love to rise no more.
Start to count the cost
For it will take the world
To talk me out
Of making you my world.
Please don't leave your heart door ajar
Not even slightly, please be warned
For like a bandit, I will barge in
To build a wall across that door.
Get a court letter
But it will take forever
To pull me out
Of loving you forever.
Don't lead me on please I'm pleading
If you don't need a second skin
For like the dusk chases the dawn
I will, till our shadows become one.
The most beautiful things
In life
They say they come for free.
There is the most beautiful woman
I've ever seen
I wonder, is she free?
Thursday evening, two minutes past six
You were standing by our street
With your (talkative) friend
Your skirt gently teasing the wind.
I overhead you saying you know me
(A neighbour from across the street)
So I assumed your (talkative) friend
With the funny-looking wig asked.
But more than her fake eyelashes
Your answer amused me
How could you say you know me?
When you don't feel the weight of my stare
Every morning as I run to my window
To swallow gulps of you
As you hurry off to work
Dressed in smiles and bright eyes.
If you know me, won't you notice?
How I collide my evening stroll
With your daily commute home
Just to struggle with the puzzle
Of how at the end of a busy day
You still look like it just began.
How could you say you know me?
When you don't even know it
How I strive to understand it
How easily you do it
To stand beside your (talkative) friend
And without even trying
You make her look so bad.
What wahala is this?
My wife is mad at me
And won't tell me why.
She had gone in
Came out, all dressed
In a lovely yellow dress
I bought few years ago
On a trip to Tobago.
It was a perfect fit
Now it seems small
Two sizes or more
(So I mentioned it).
What wahala is this?
She's still mad at me
I still don't know why.
On a mango tree
That lives by the roadside
I never find a ripe fruit.
On a pathway
That leads to the market place
I never find a gold ring.
Yet fruits get ripe
On the road side tree.
And gold is lost
On the market pathway.
But like good women
Another finds before me.
"I promise you —"
How many times
Have you heard those words?
And all the colourful ones
That attend them
Hanging like innocent halos
But dropping eventually
Like rotten mangoes
Few drop around your feet
Many squarely in your face
Filling your ears with rotten juice
Now words no longer excite you.
Don't ask me
How I feel
A butcher doesn't flinch
When he leads the humble sheep
The way the stew is cooked.
Don't pull me
From my tears
That drown me every day
By words you always say
And ones you never say.
Don't tell me
I'll be fine
When you know in your mind
You had the cure I need
But gave it all to him.
Don't mock me
With your smiles
At me, it holds no warmth
I've seen you smile at dusk
And turn the night to dawn
Because you smiled at him.
You have piled a wall around you, high
So high it blocks daylight out of my day
Wiping the faintest illusion of a smile
Away from my face.
It is no use trying to impress you
Have I not seen all those who tried?
How you wait till they reach some height
And how you shot them down with your eyes?
It is no use trying to impress you
I cannot climb over your walls
I have seen (what befell) all those who tried
I would rather crawl under it
Digging through earth
With my hand and teeth
To your feet, to find you.
And if you decide to shoot me down with your eyes
(Like you did to those who tried before)
It would not matter, I would already be down.
Time that heals all wounds with time
With time has brought me wounds.
I married a man
A man I can behold
A man that can be held
But now all I have of you
Is sound
Early when the sun yawns
The sound of your shadow
Creeping out of bed
Being careful
Not to awaken an awoken woman.
It is sound
The sound of you in the shower
Whistling under your breath
The sound of you combing your hair
Fetching your car keys
Leaving for your important job
While the janitor still snores.
It is midday
I called your office
But all I got was sound
A recorded sound of you
Asking I leave a message
So I left a message
I always do
I always have to.
Hours after the sun went to bed
The sound of you driving in
Your car headlamps dancing
On our bedroom blinds
Mocking my mind
The sound of you creeping into bed
Careful not to awaken an aching woman
The sound of you snoring all night
After a tired all day
And few hours later
The sound of your alarm clock
Handing to you the terrible baton
As the vicious cycle recycles.
I married a man
Who now doesn't know
How his house looks by day
Who has become a stranger
To the warmth of his own walls
Who walks towards the balcony
When he wants the store
Who remembers my birthday
Every other year
Who keeps forgetting
His daughter's age
Or her class in school.
I've waited, I've pleaded
I've wished things would revert
To the time we first met
Now all I have to hold
Are stale memories of old
When we ate breakfast in bed
And together shared the bath
The shadows of the times
Four o'clock was end of work
And every weekend a blessing.
I've bled in my mind
Day, noon and night
Hoping for a miracle at hand
But you were lost
Lost in your work
Lost in your thoughts
Lost in your world
You alone without us
Protecting your faults
You tell me
How you work for us
But you don't see the irony
Of how your work
Has taken you from us
You found completeness outside us.
I have bled for you
With tears like a flood
I've prayed for you
Till I lost my voice
Till it became obvious
The sound I now have
Will never again become a man
The man I loved.
Then one day
Like the sky
After the rain
The scales cleared
Off your eyes like a veil
When you lost the job
That stole you away from us
Your important job
They made you think
You alone can do.
That Tuesday in August
You trudged in torn and worn
One look, I knew all was wrong
Your eyes already convicted you
You knelt at my feet
Held my hand
Looked longingly
Into my eyes
Pleading with your eyes
You rose
Kissed my forehead
And the back of my palm.
Then memories came flooding back
When last did you hold me that way?
You told me how you still love me
How much you are sorry
But my tears flowed like a stream
When my love had turned asleep.
Already my mind was made
I had a lot on my mind
A lot to let you know
But you were never around
To hear my heart.
A lot had changed
But you were too busy to see
How I no longer called
To ask where you were
How I no more stayed awake
Each time you came back late
How I've been searching for hope
In places that are cold.
You are not the only sorry one
I've been sorry
But you never listened
You are not the only guilty one
Each day I looked so guilty
But you never noticed
You are two kisses late
For my mind is made.
I am a fool
I stupidly believe
Before I have seen.
I am a fool
I have faith in a big book
By men who knew no school.
I am a fool
I believe iron floats
And animals can speak.
I am a fool
I believe the skies rained flames
And the sun stood still.
I am a fool
I believe screams and songs
Made a thick wall fall.
I am a fool
I believe water turned wine
And two fishes made a feast.
I am a fool
I believe rods eat snakes
And words raise the dead.
I am a fool
But I know another fool
Who says there is no God.
"I was impressed immediately with these poems. They tug on your heartstrings like nothing I have ever experienced before."
"I was hooked and kept wanting more!…It's deep. It's light-hearted. It's clever. It's funny. A perfect gift for those you love!!! Especially yourself!"
"Tolu Akinyemi is such a witty and talented writer, I was gulping the book without realising what I was doing. It doesn't matter, if you like poetry or not, this book will definitely captivate you."
"…I don't like poetry. I generally find it self-absorbed and ostentatious. In the wake of Your Father Walks Like a Crab, I still don't like poetry, but I DO like this book."
One cannot be certain if it is as despised as mathematics — or politics, but I know that many people, especially students, do not consider POETRY as one of their favourite things — a lot would go as far as declaring their 'hatred' for it.
Interestingly, many of such people enjoy reading, and appreciate other forms of literature, but readily link their apathy towards poetry to the humiliation and embarrassment they experience each time they struggle to relate or grasp depth from what is conventionally considered brilliant poetry. The obscure language — seemingly done intentionally — of such poetry and its subtle challenge to their intellectual capacity is a turn-off.
Quoting W.H. Auden, "Most people enjoy the sight of their own handwriting as they enjoy the smell of their own farts" and this very much applies to poets and their poems, and that uncertain air of subtly ambiguous grandiose they seem to effuse (especially critics who consider 'sentimental poetry' as inferior in artistry).
Even when they are not writing private poetry, in their intellectual exuberance and (slightly narcissistic) devotion to conformity with poetry principles, many poets forget to 'communicate'. They often end up with pedantic poetry that impresses some, intimidates some, but bores and fails to engage most.
I understand that there are different kinds of poetry, but it is undeniable that certain forms are considered 'superior' or 'the standard', their cryptic nature suggesting the dubious notion that poetry and its pleasures are for the intelligentsia.
There is a need for 'poetry without poets'. I am convinced that poetry, stripped of ego and pedantry, can be versatile enough to preserve its literary integrity and engage anyone who would not normally read or write poetry.
Poetry is an art, just like music, and if the ability to create music or even play a musical  instrument is not a prerequisite for  appreciating and enjoying  good music, then the inability to write 'good poetry' or understand its intricacies must not deny anyone the pleasures of enjoying poetry.
Without any intention to ridicule complex forms of poetry, the poems in this book are written without the strictures of conformity and with a form and motive to portray poetry as enjoyable, especially to those people who would normally consider this literary form intimidating or boring.
I must also mention that this is not another collection of 'angry poetry'. Modern African poetry seems to increasingly reinforce the negative stereotypes of the Western World about Africa. They constantly reflect a lot of diatribe and angst in their portrayal of a rational African image of catastrophe and devastation, instability, poverty, war, economic and socio-political injustice.
A huge chunk of modern African literature is themed around this bias, so much that it appears difficult to be considered a serious African poet (or writer) if you do not write about these negative situations (and that, from a 'non-sentimental poetry' point of view). However, just as Chimamanda Adichie explains in The Danger Of A Single Story, these gloomy renderings reflect only a (negative) part of a bigger story, and a continual focus on it elevates the negative part to appear as the whole story, the only story.
As an African, who grew up in Africa, I know in despite of her challenges, Africans live in pursuit of happiness and laughter, we celebrate love and romance —comedians are rich, wedding ceremonies are big and lavish. We cherish fond memories of happy childhoods and growing up. We mourn when we lose loved ones and rejoice when a new life comes.  We also enjoy the beauty of closely-knit families, the warmth of community and our wealth in social capital. Any African story that does not provide a balance on these perspectives is partial and incomplete.
With a fresh, whimsical and somewhat cheeky approach, Your Father Walks Like A Crab explores the dynamics of man's sentimental interactions and our ageless desire for mutual acceptance and affirmation. With a fair sprinkle of wit and humour, it is about relationships: familial, platonic or romantic; it is about beauty and of course, love – the love of it, the hate of it, the wait for it, the praise of it, the search for it, the find of it, the fall into it, the rejection of it and also the 'things' that get broken by it.
Your Father Walks Like A Crab also alludes to societal observations, moral and family issues within the panorama of African and religious values, while preserving an international relevance. Careful thought has been made by providing some insight into unfamiliar words or concepts that might interest a foreign reader.
I appreciate all my friends and admirers, especially from the social media, who inspired the desire to fulfil the agenda of this book. To every member of Familia Poetica, this would not have happened without you.
I feverishly hope each reader enjoys reading these poems as much as I relished writing them.
Tolu' Akinyemi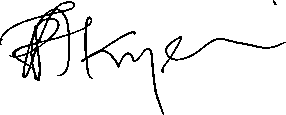 May 2013
I have been questioned about the title of this book and, besides the obvious reasons, here is an insight.
It was a few years ago, in the ancient town of Akure, Nigeria, where I was born. I sat in the passenger's seat of a car parked on a side street of a residential area, reading a book whose title I can't remember.
It was a very sunny day, not many people were on the street, but a lot were sitting or standing on the balconies and entrances of their homes. They were mostly having conversations or observing mundane activities on the street, while wooing cool air with hand fans, newspapers or kitchenware — I saw a young man fanning himself with the lid of a cooking pot.
There was the sound of approaching chatter just ahead of me, as four young men emerged from a street corner and walked towards the car in which I was seated. One of them had what I can only describe as a very dramatic disability.
As he hobbled towards me in the company of his friends, his legs made jerky, awkward bends, flying in all directions, as if fighting the wind. People on the street and in the shades were casting pitiful glances in his direction, while some really looked worried for him, cringing each time it seemed he would plunge sideways into the open roadside drainage. A few were staring rudely as well and, unlike his friends, they looked like they would be embarrassed to stroll alongside this young man who was 'walking like a crab'.
I do not know where those silly words came from, but that was the way my mind instantly captioned his gait – anyone who has had a chance to observe them would agree that crabs indeed have a queer way of moving.
The jolly pack had surprisingly taken no cognizance of the fuss they had stirred; they were too carried away with their cheerful banter. Eventually, they reached and walked past me.
After I had taken a few guilty glances at the side mirror and concluded the phrase 'walks like a crab' would be an interesting title for a poem, something struck me: it doesn't matter how badly anyone or everyone else sees us, as long as we have the loyal covering of family and true friends who love us unconditionally, whether we walk like crabs, quack like ducks or chew like goats.
As I sat in that car, waiting for my friend who had stepped into a shop earlier, I remembered a saying in Pidgin English: 'monkey no fine, but him mama like am', which means 'the monkey is ugly, but his mother loves him'.
People considered as 'embarrassing' (whether inhumanly or deservedly) have faithful brothers, sisters, sons, daughters, parents and friends who are proud and protective of them. Even the most hated villains have people who love and adore them fiercely. True love is unconditional, unseasonal and sometimes irrational.
I realised that to find happiness, no one needs love from everyone; everyone only needs someone, and sometimes, that someone has to be you.
These thoughts and experiences inspired the title 'Your Father Walks Like A Crab', which is also the title of a poem in this book.