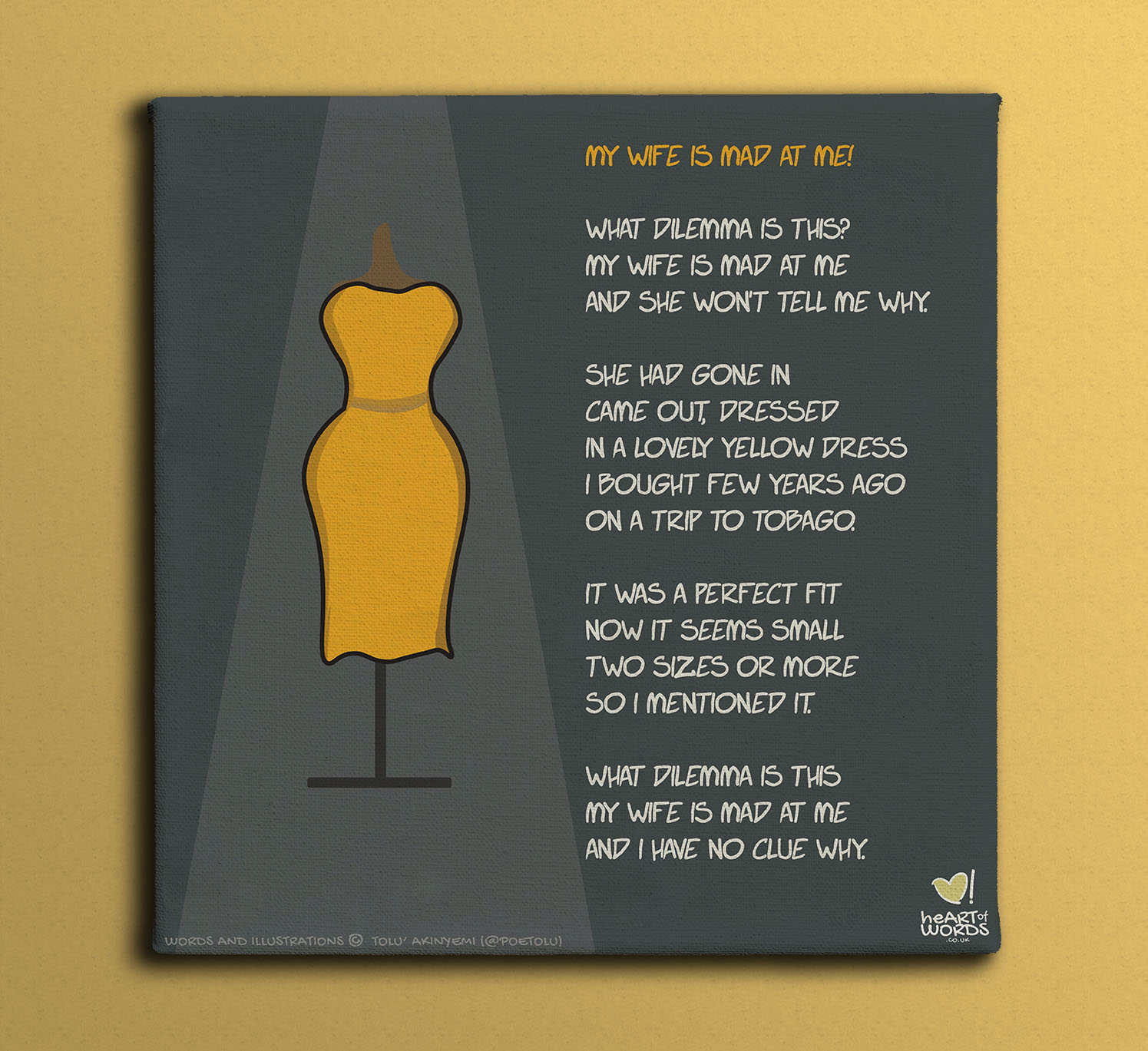 Clueless Man (Poetry Canvas Print)
45 cm by 45 cm Canvas Print. (Does not come with the Yellow dress nor the hanger).
The poem on this canvas says:
What Dilemma is this
My wife is mad at me
And she won't tell me why
She had gone in,
Came out, all dressed
In a beautiful yellow dress
I bought few years ago
On a trip to Tobago
It was a perfect fit
But now it looks small
Two sizes or more
So I mentioned it
What dilemma is this
My wife is mad at me
I still don't know why.
4 in stock (also available on backorder)